Our commitment to the future
We care for environmental issues and support the contribution that rail makes as a socially and environmentally responsible means of transport for people and goods.
"We act sustainably!"

As a leasing company we are an enabler of modal shift from road to rail and we play an important role in the overall environmental impact of transport.
Our Sustainability Report describes Alpha Trains' holistic approach to sustainability and provides a detailed overview of our sustainability work.
Please click here or on the picture to access the full report!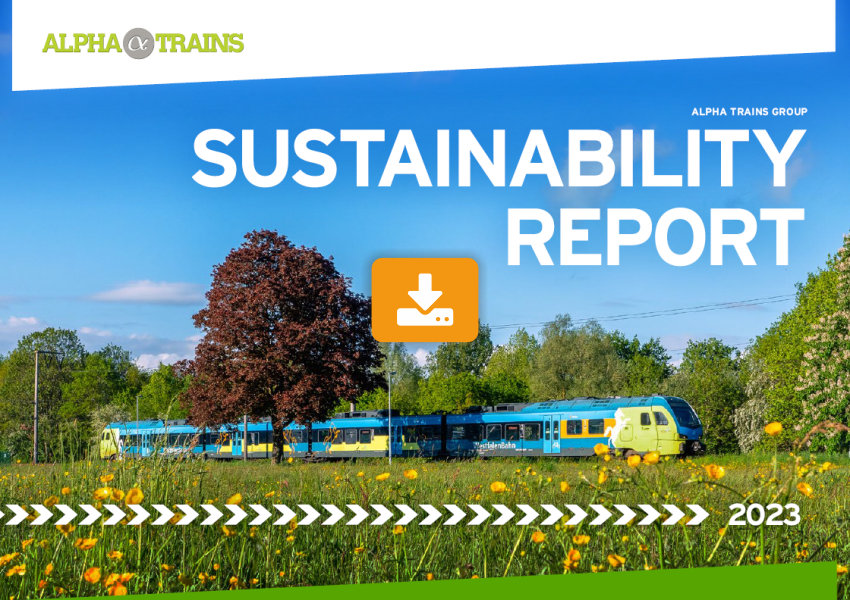 The business and ESG objectives could not be achieved without a culture of trust, respect, diversity, integrity and passion. Our corporate culture is based on these five values that have been developed by all of our employees.
Our commitment to green and sustainable business is firmly anchored and described in the Group's mission statement and in our Environmental, Social and Governance (ESG) Policy.
We manage health and safety effectively to ensure high standards for the employees of the total Alpha Trains group including all its subsidiaries (Alpha Trains) and of third parties – read more in our Health and Safety Policy.
Ongoing we are absolutely committed to conducting our business affairs with honesty and integrity and in full compliance with all applicable laws, rules and regulations – read more in our Ethics in Business Policy.
Alpha Trains Group S.A.R.L. operates at its sites in Luxembourg, Cologne and Antwerp a corporate sustainability system based on the requirements of ISO 14001:2015 (Environmental Management Systems) and ISO 45001:2018 (Occupational health and safety management systems).

The scope of the management system is as follows:
Procurement, leasing and fleet management of rail vehicles

With the operation of the corporate sustainability system, the management is fulfilling its organizational and supervisory obligation, thereby emphasizing its special awareness for the environment and safety.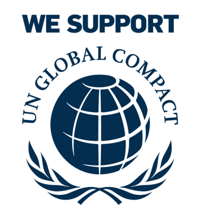 The UN Global Compact aims to mobilise a global movement oalignf sustainable companies and stakeholders to create the world we want. Alpha Trains supports the goals of the United Nations Global Compact ("UNGC") and formally became a signatory in November 2021. Alpha Trains thus aligns itself with the UN Global Compact's ten principles in the areas of human rights, labour, environment and anti-corruption and reaffirms its commitment to contribute to the implementation of the Sustainable Development Goals.


In 2019, Alpha Trains published as the first ROSCO in Europe a Green Finance Framework that covers all Green Financings issued or used by Alpha Trains. Financing instruments include green bonds (green 'use of proceeds' bonds), green loans, green private placements, and other financial instruments with funds allocated to the use of proceeds defined in this document.