Shaping the future together
Do you share our enthusiasm for future-orientated mobility solutions and Europe-wide cooperation? Do you identify with our corporate values?
Then join a diverse team with colleagues from over 17 countries and international career opportunities. Get involved with your skills and your personality, shape the future of railway transportation in a stable business with solid growth opportunities.
"Yes, we are unique."
Why is working at Alpha Trains unique? What is it about this Alpha Trains family feel? And what is special about working here?
We wanted to know and asked those who should know best: our colleagues from Alpha Trains.
Watch the video and see for yourself.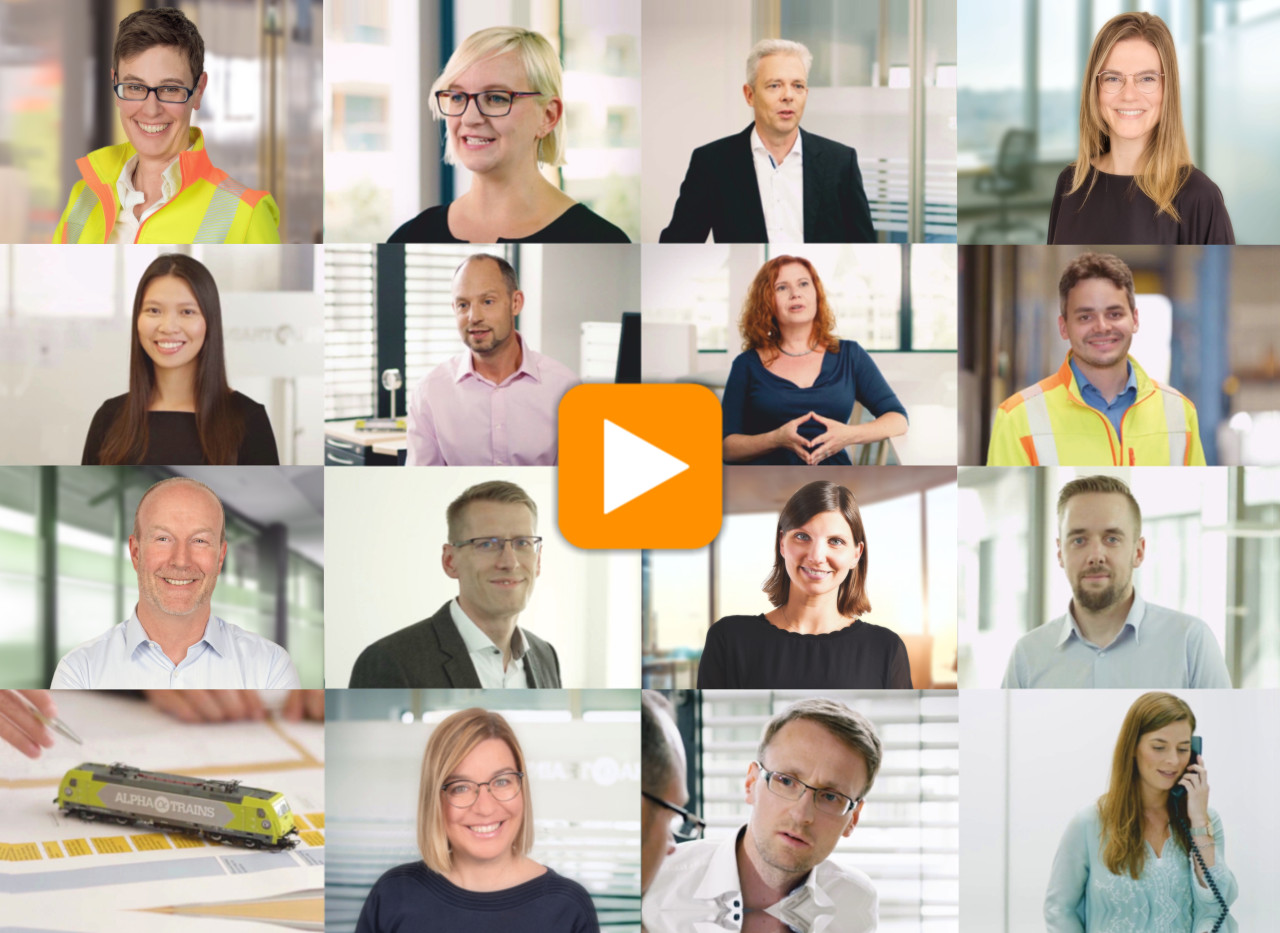 Professional development
A wide range of professional training opportunities enables you to develop further while at the same time keeping up to date.
Employee survey
We listen to the opinions of our employees. We create specific actions from our annual anonymous employee survey and implement them within one year.
Stability and growth
As the largest private leasing company for locomotives and trains in Europe, we offer the required financial stability and high growth potential to make train history together.
Feel-good factor
Our attractive offices in city centres and additional services such as job tickets or lunch vouchers (depending on the location) ensure the necessary feel-good factor on site. We also provide free cold drinks, coffee, tea, etc.
Team strength
And last but not least: employees also need to take time off and relax. Regular events such as team excursions, barbecues in summer, the annual Christmas party, or our cake day offer diversion and strengthen us as a team.